Sports Action For Tonight: Boys Varsity Football@Watervliet

Kalamazoo Area Financial Aid Night - Monday, November 5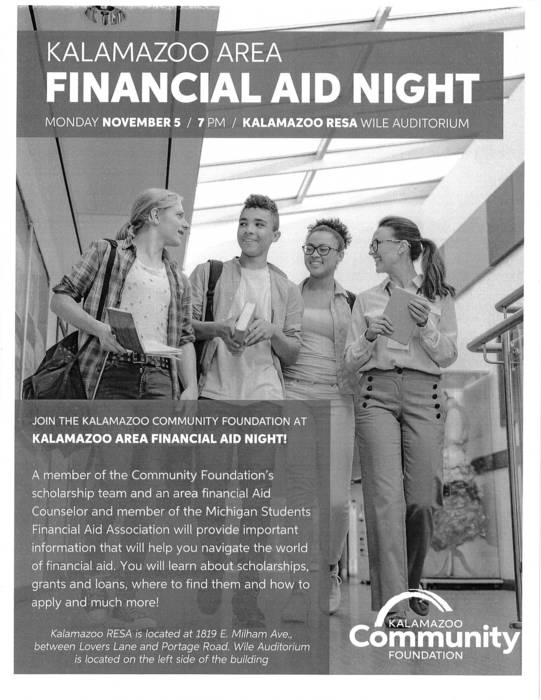 The slight tint to our water is courtesy of the amazing folks working hard on hydrant flushing in the village of Schoolcraft. The water is safe and will be clear shortly!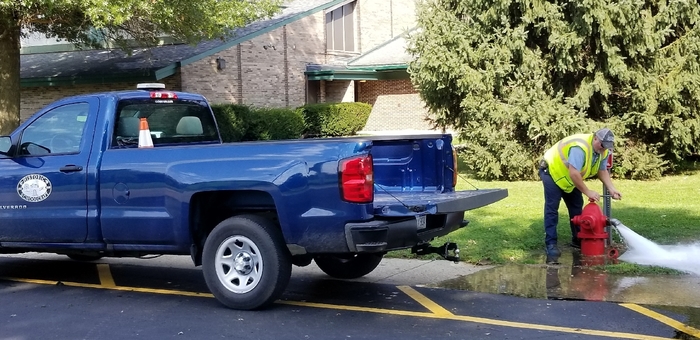 SHS salutes the 1988 undefeated Class D State Champions on the 30th year since bringing the Eagles their 1st state title!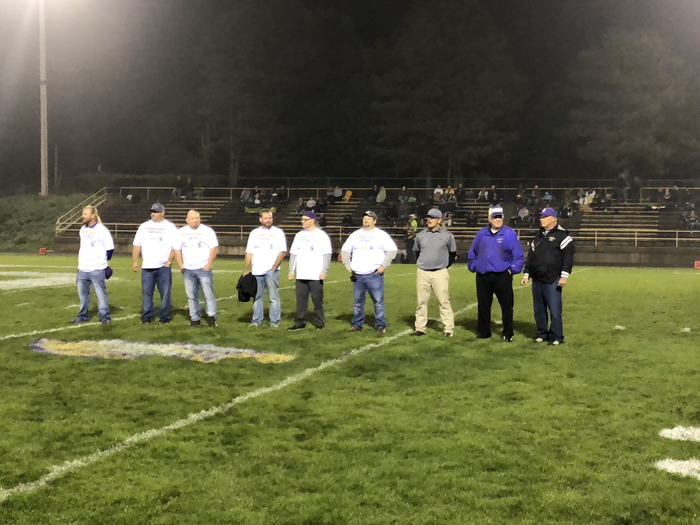 2nd Grade students visited the Schoolcraft Public Library this week, most receiving their very own library card for the first time! We love empowering each Eagle to be successful in life!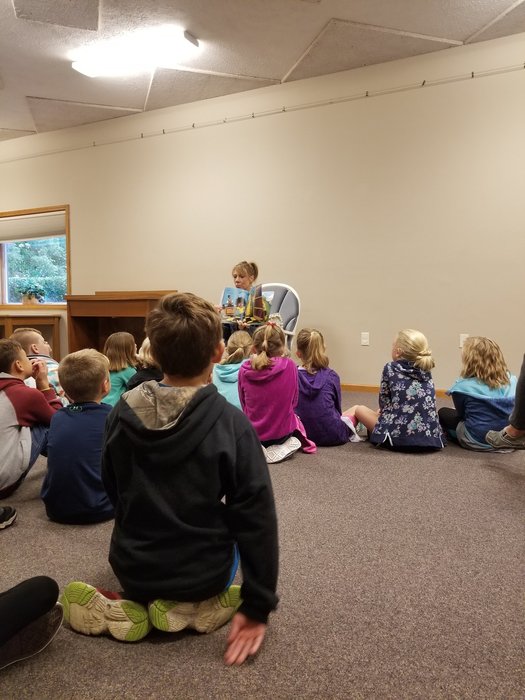 You can purchase your tickets in advance for Friday night's game in the high school office until 4pm today, tomorrow and Friday!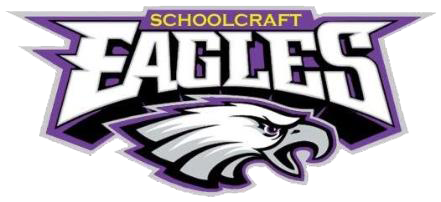 We are very excited to continue our partnership with South County Press as our Junior English classes will be learning about journalism and working on pieces in an attempt to be published in October!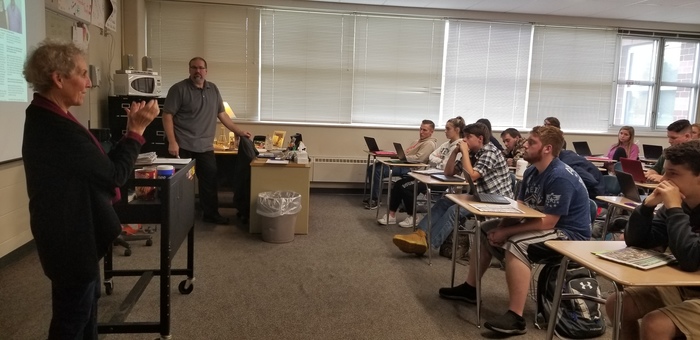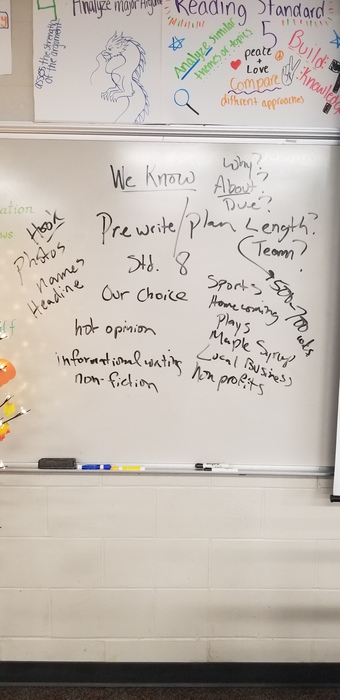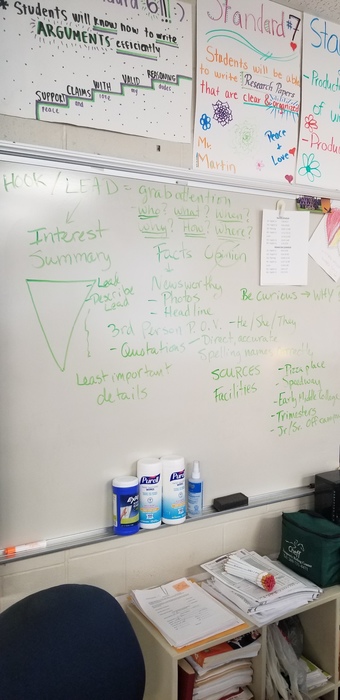 The Long-Term Planning Committee invites all stakeholders to be in attendance tonight at 7pm to the Community Engagement Meeting. Elementary and Middle School building walk throughs start at 6pm with meeting to follow at 7pm in the Elementary.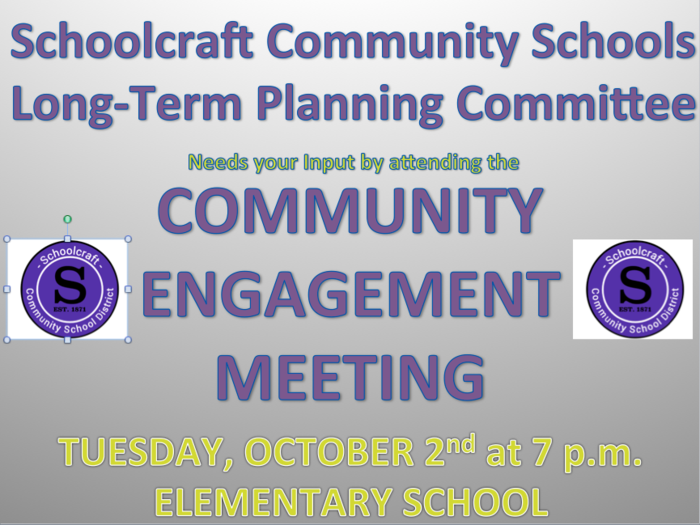 We hope to see you at the Facilities Committee's Community Engagement night tomorrow, Tuesday Oct 2nd at 7pm in the Elementary!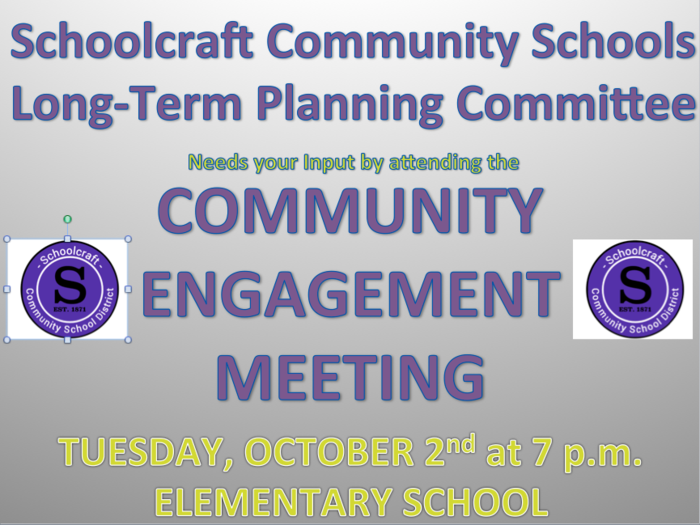 Powderpuff Football is tonight at Roy Davis field, beginning at 8:00 PM. Come watch the Seniors vs. the Sophomores and the Juniors vs. the Freshmen, culminating in a championship game between the winning teams!

Awesome morning at the 2018 Cougar Falcon Cross Country Invitational at Calvin College. 15 of 21 runners scored Personal Bests or Season Bests. The Eagles raced against some of the top Class A and Class B teams in the state on their way to a strong team finish.

You can purchase your football tickets ahead of time for Friday's game and avoid the line. They are $5 in the high school office until 3 p.m. on Friday, Sept. 28.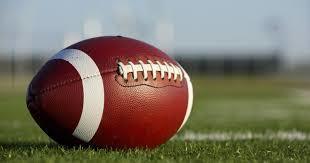 Welcome to Schoolcraft Mrs. Fenner! Chrissy Fenner received the "Hero Cape" from Mrs. Jenny Stull for quickly becoming part of the school family and working so hard to help our students with learning needs! Mrs. Fenner is the new Elementary special education teacher. #HeroesAmongUS #schoolcrafteagles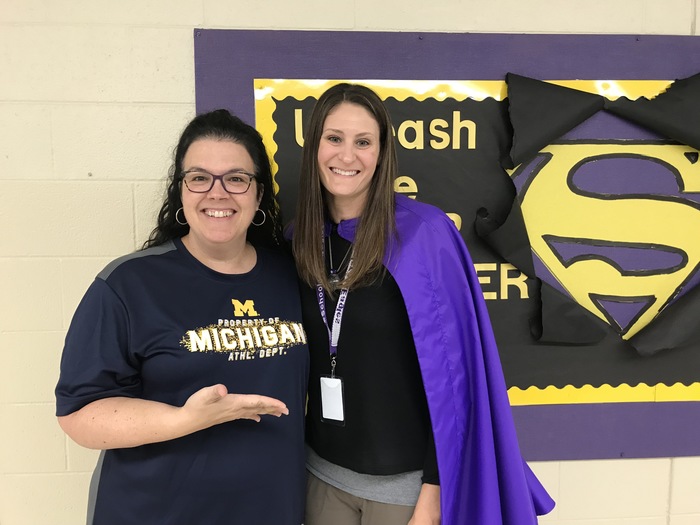 Elementary families... Please see our scheduled themes for Homecoming next week and help your student participate in the fun! (These are aligned with the HS themes with the exception of Wednesday. Wednesday is our picture day.). Enjoy!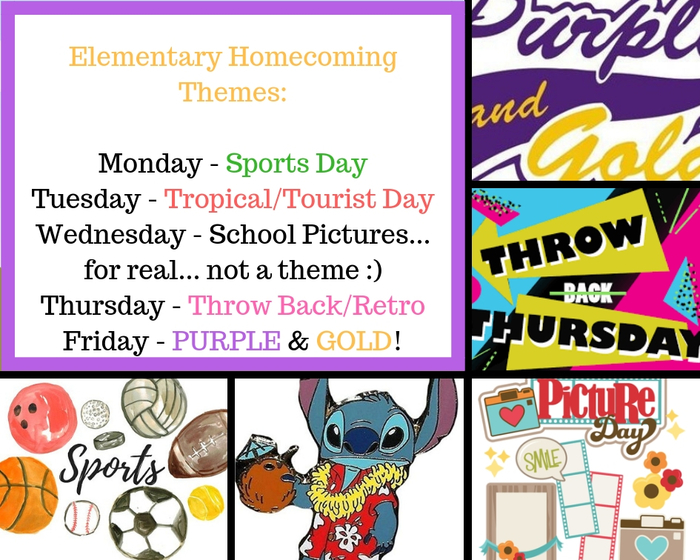 The SCS PTO is now streaming the "Meet the Candidate" interviews live on their Facebook page: @SchoolcraftPTO #Schoolcrafteagles

Homecoming Spirit Week Days for the High School! September 24 - 28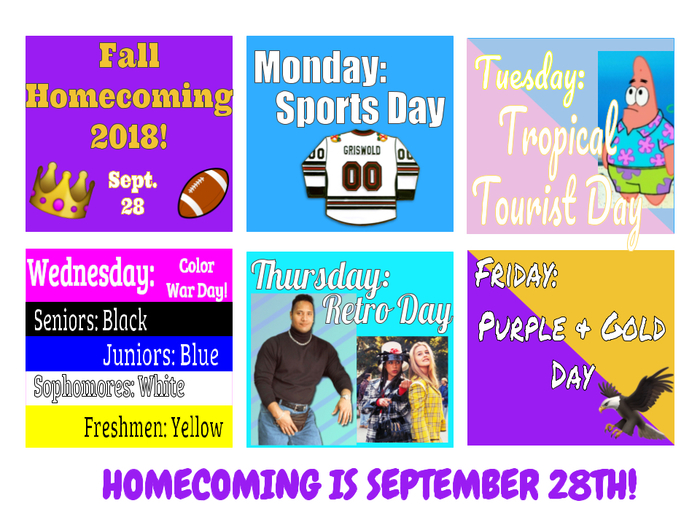 Homecoming Spirit Week Days for the High School! September 24 - 28

Schoolcraft Varsity Volleyball defeats Coloma 2-0.

Schoolcraft Varsity Volleyball defeats Hackett Catholic Prep 3-0.

Don't forget tonight at 6pm at the Village Hall you can find out more about the Planning Committee's Recommendations and can have all your questions answered about possible future projects!