It's not every day we get to participate in a Grand Opening of a new school! Please join us tonight for this special occasion! Events, including the ribbon cutting, will take place at the main (East) entrance promptly at 6:00 PM. Tours of the new facility will follow. Thank you all and see you at the NEW Schoolcraft Elementary School tonight.
Happy Homecoming Week! Here is this week's Top 5 in Less Than 5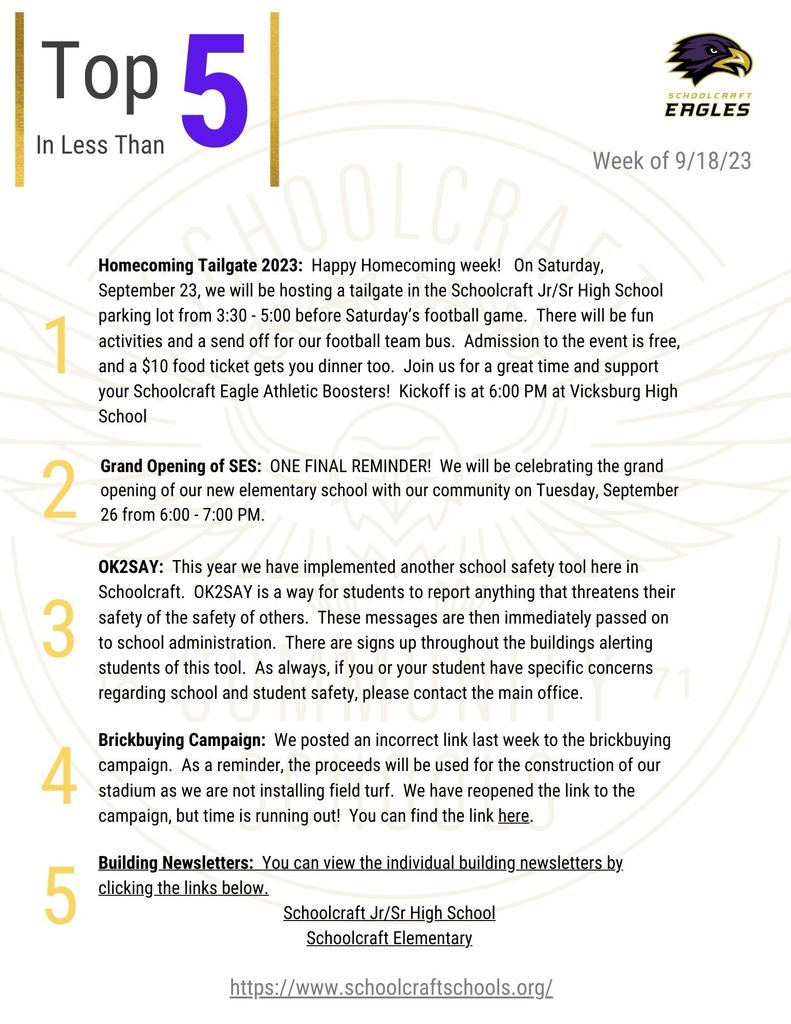 The Homecoming Parade will be this Friday, September 22nd, at 6:00pm If your team, group, or organization would like to be in the parade, please email Coach Ferency by Thursday. Please stage in the West HS Parking lot by 5:30pm. Lineup order will be communicated later this week.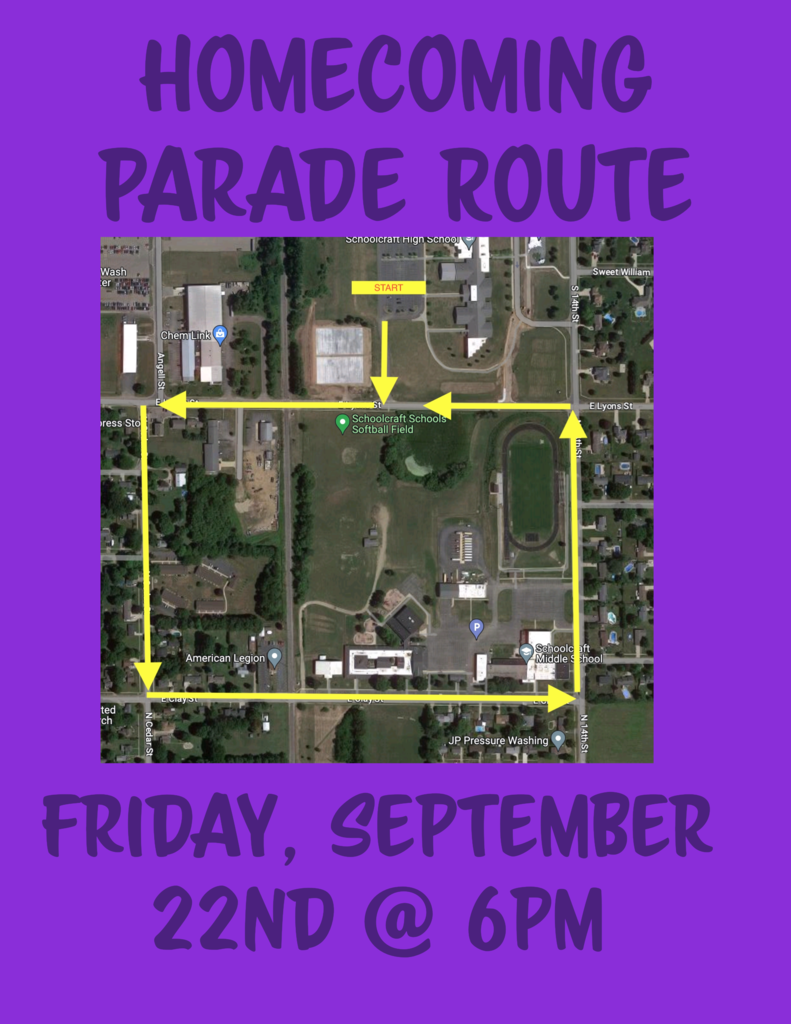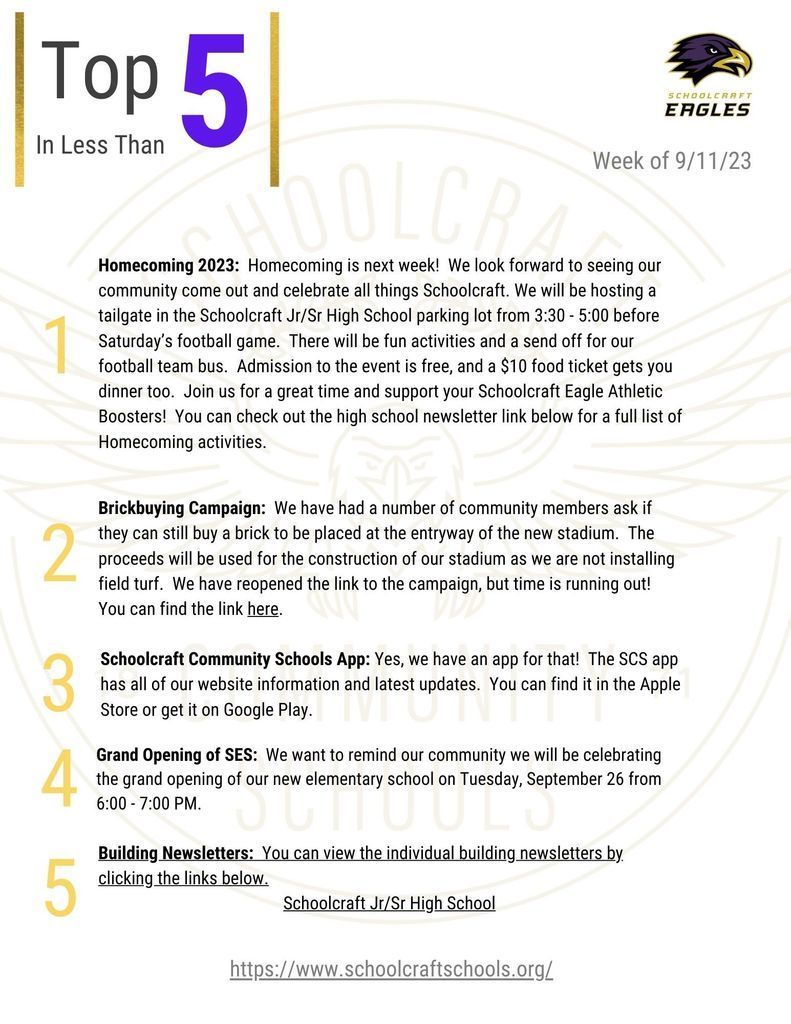 Bussing information If you have submitted a bus request for this year and are looking for times and locations. Please look in your email for "Parent Registration" and use the BusQuest link at the bottom to download the app. Bussing Info will be in the BUS QUEST app. Times are subject to change and BUS QUEST will have the most current estimated bus times so please double-check the times this weekend. If you have questions please send a email to
mcdonas@schoolcraftcs.org
or call the Transportation office at 488-7395


Attention Schoolcraft Parents. If you have students who will need to ride a school bus this coming school year and haven't already done so, You must put in a bus request form before August 4th. Use this link
https://forms.gle/S2FKtt4jMrimGoxC8
or go to the Transportation page on the Schoolcraft website. If you have any questions please call the transportation office @ 269-488-7395. Go Eagles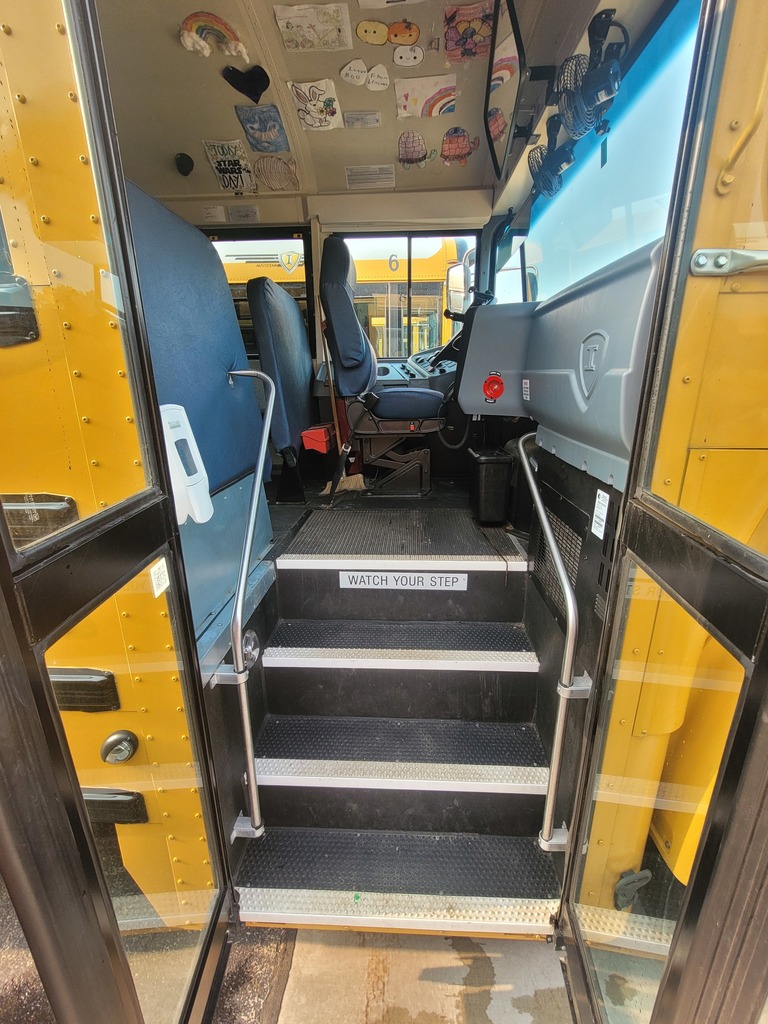 Attention Middle School Football Parents: Wednesday, July 12th at 6pm in the PAC we will have a parent meeting for the upcoming season. This is for incoming 7-8 graders. MS workouts will begin the week of the 17th. GO EAGLES 🦅

The next BOE meeting will be Monday, July 10 at 5:30 pm in the HS Cafeteria. Use the following link for full meeting info:
https://5il.co/1ysxe

Attention Schoolcraft Football Fans! The athletic department is looking for Eagle Camp shirts or similar for a project. We need shirts from the following years: 1973 to 1979, 1982 to 1997, and 2005. Please bring items to the high school office. Thank you for your assistance.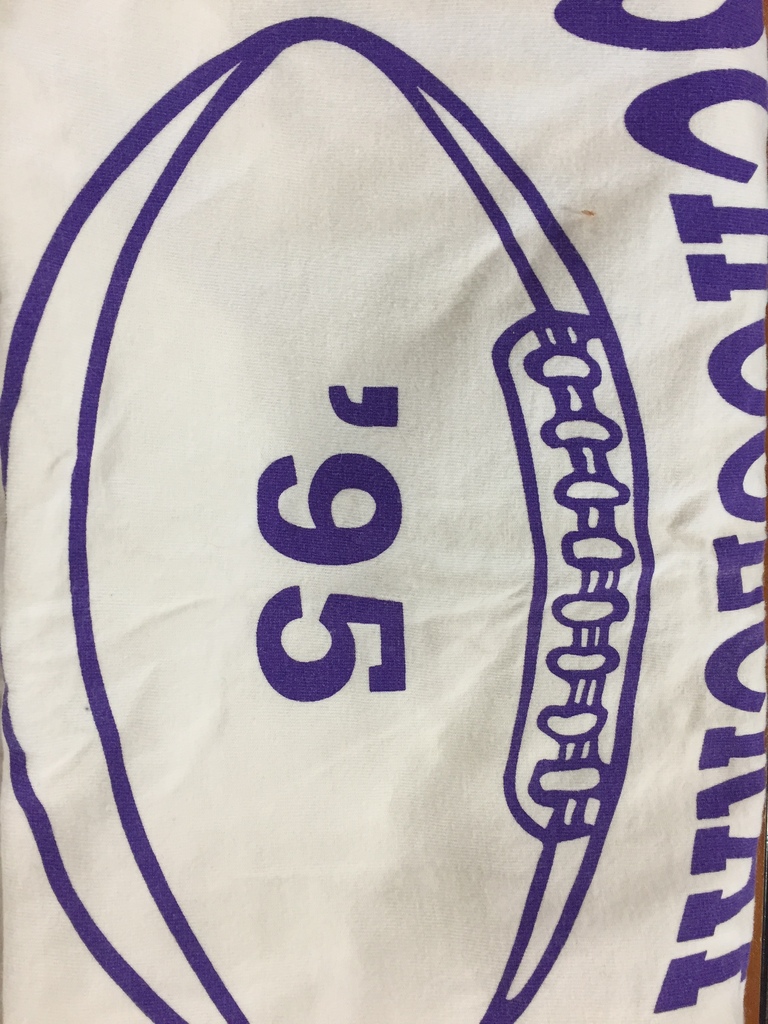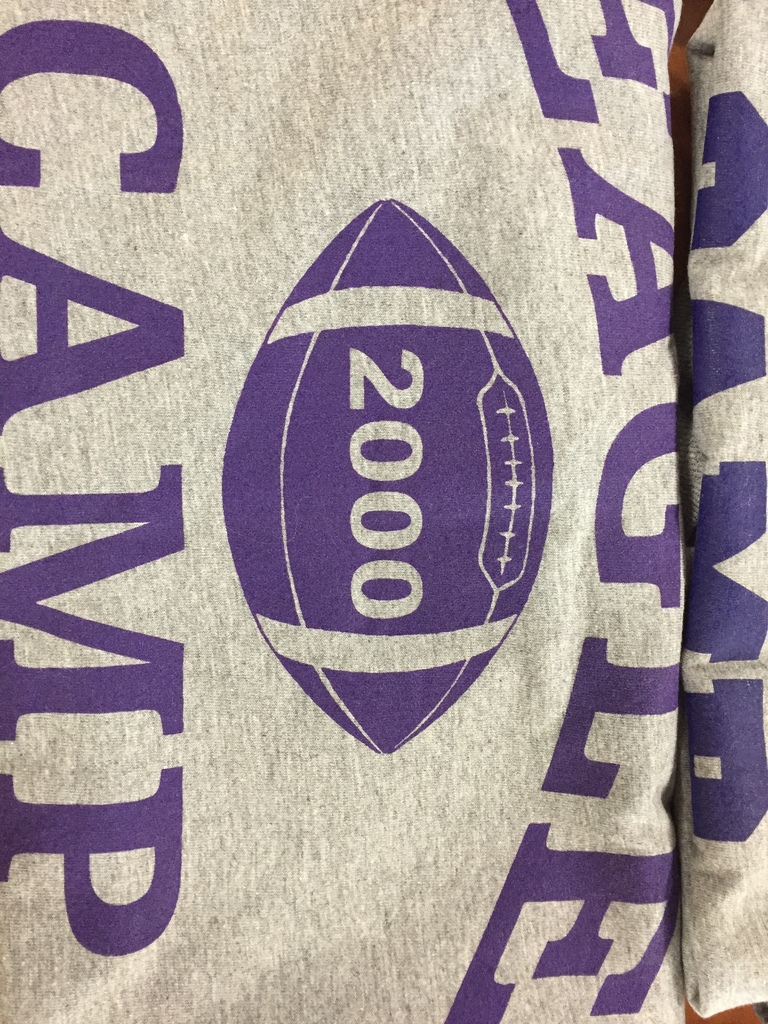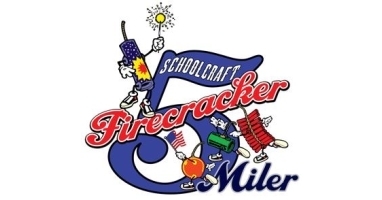 Attention Schoolcraft Fans! Are you interested in supporting Schoolcraft Athletics? If so, you can take advantage of the Athletic Boosters Sports Program Advertising. See the image for pricing and contact information. Thank you in advance for supporting Schoolcraft Athletics.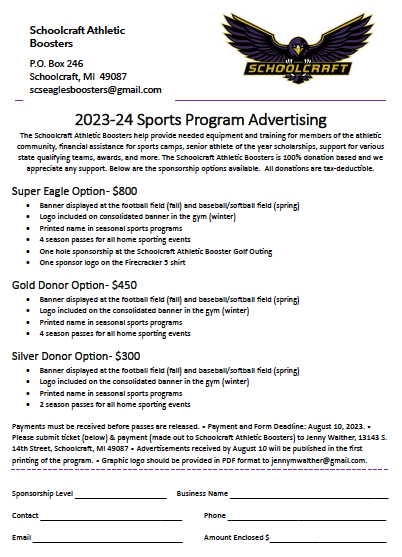 Congratulations to Brenna McDonald for breaking her own school record in the discus at the MHSAA State Track Finals on Saturday, June 3rd. She broke her previous record of 114'2". The new record is 122'8" and she finished in 4th place! Congratulations!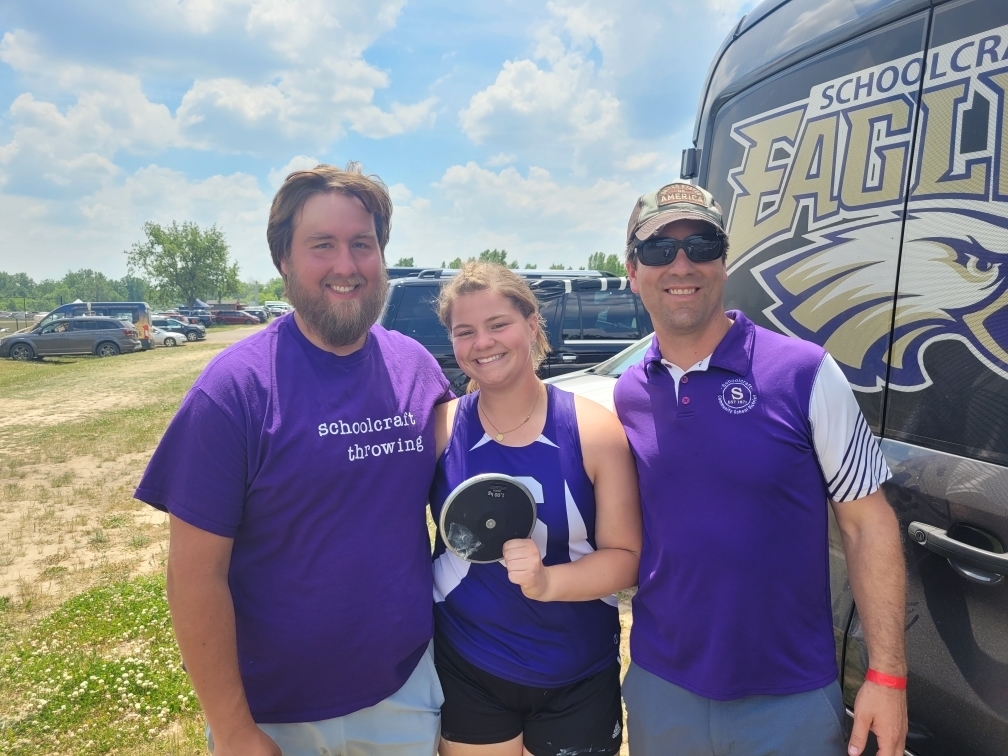 Schoolcraft Cheer practice starts today (Thursday, June 1st) for all girls entering grades 6-12. Practice will be at the High School Cafeteria with a parent meeting following the completion of practice. Practice starts at 6:00 PM and the parent meeting at 7:30 PM.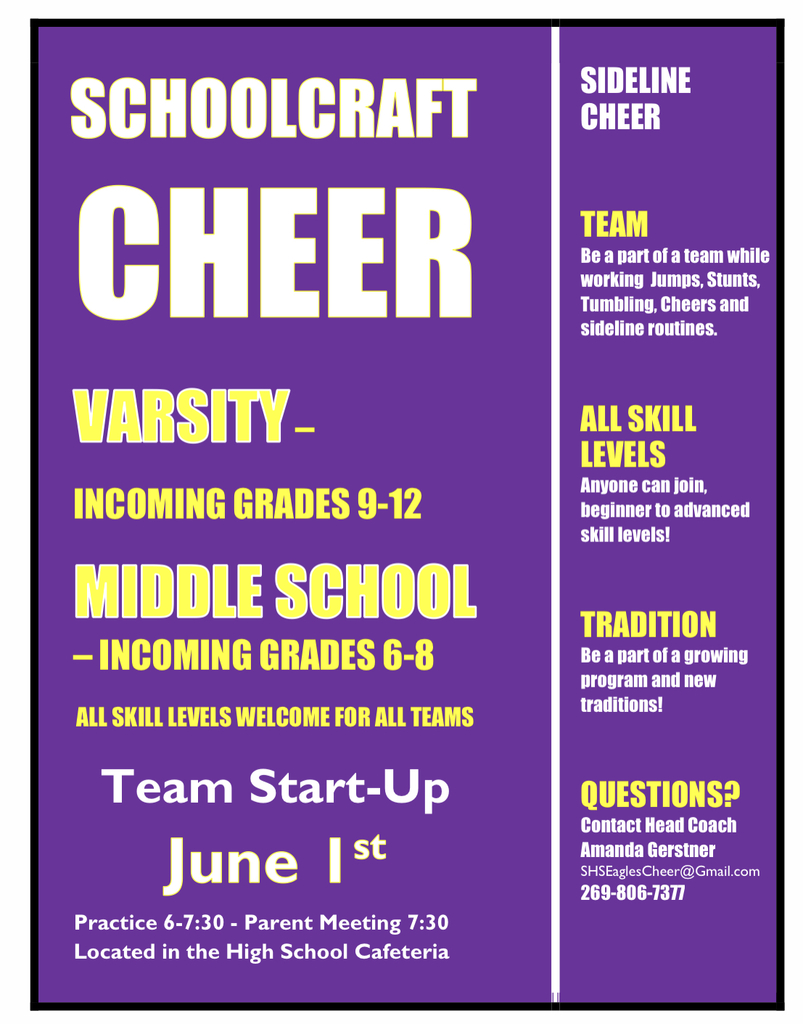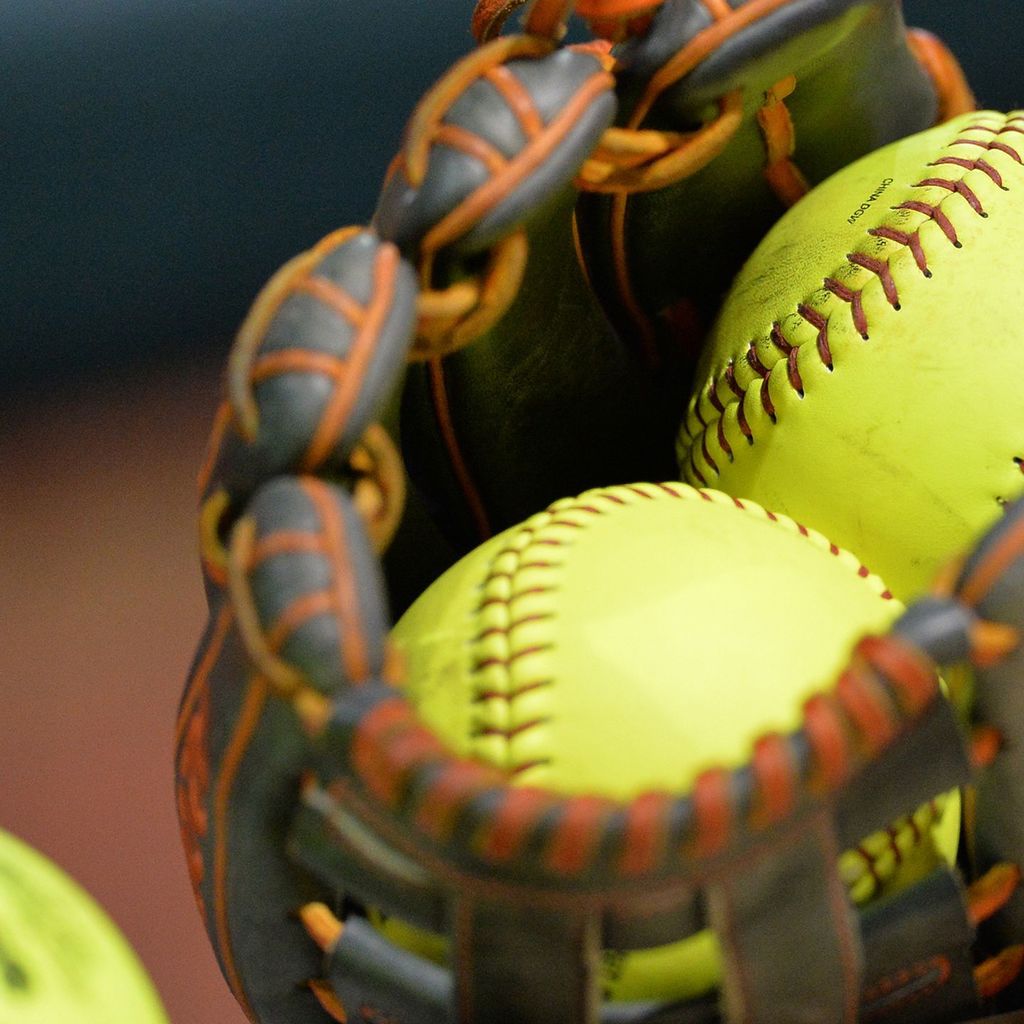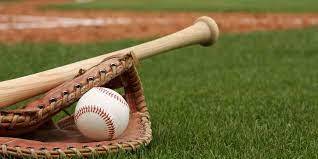 Attention Varsity Girls Soccer Parents and Fans! Ticket information for Tuesday, May 30th's match at Soisson vs. Hackett Catholic Prep. Admission $6.00 (cash only). Start time 5:00 PM.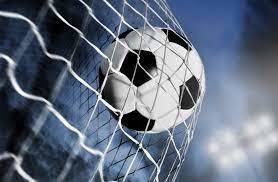 PTO Fun Run is on Friday, June 2. It will start in "waves" at 1:00 pm by grade level in the soccer field. Click the link for full event details:
https://5il.co/1v2ss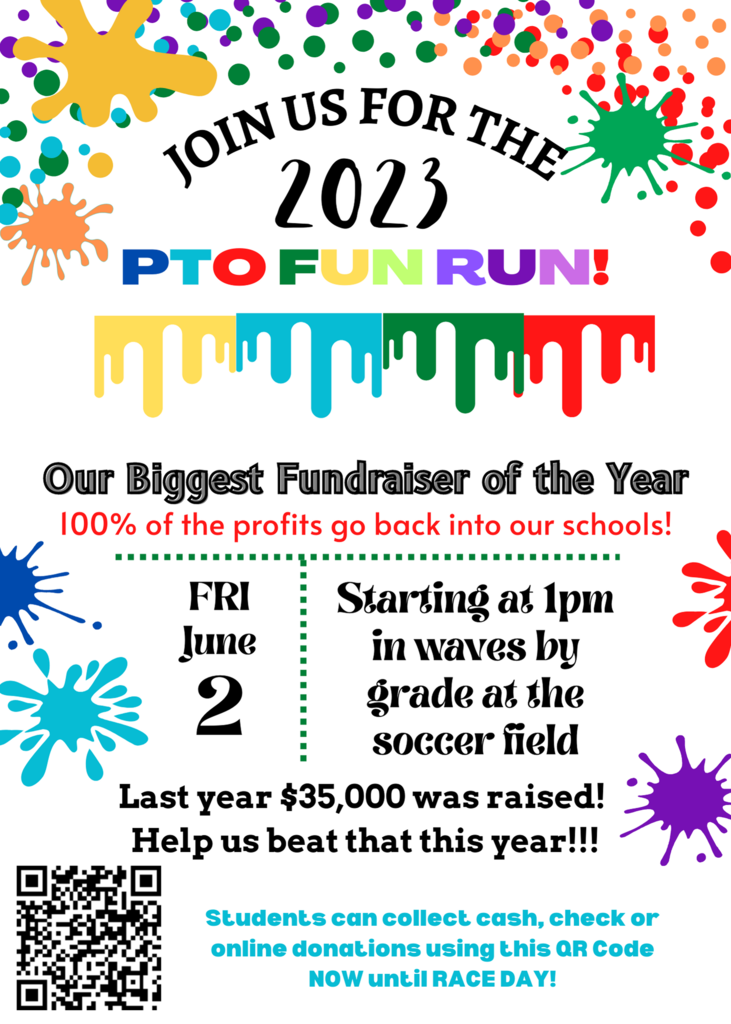 Attention Varsity Girls Soccer Parents and Fans! Ticket information for Thursday, May 25th's match at Comstock. Admission $6.00 and start time 5:00 PM.
https://gofan.co/app/school/MI10201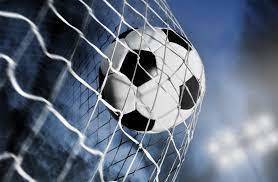 Congratulations to Brenna McDonald for breaking the school record in discus yesterday! The previous record was 108'11" by Janet Tully in 1979. The new record is 114'2" by Brenna McDonald.