Schoolcraft Community Schools has seen an upward trend for years across all levels related to the math performance of their students. Eureka Math, the publisher of the curriculum took notice as well. Read Eureka Math's article here:
http://bit.ly/2WVTc9n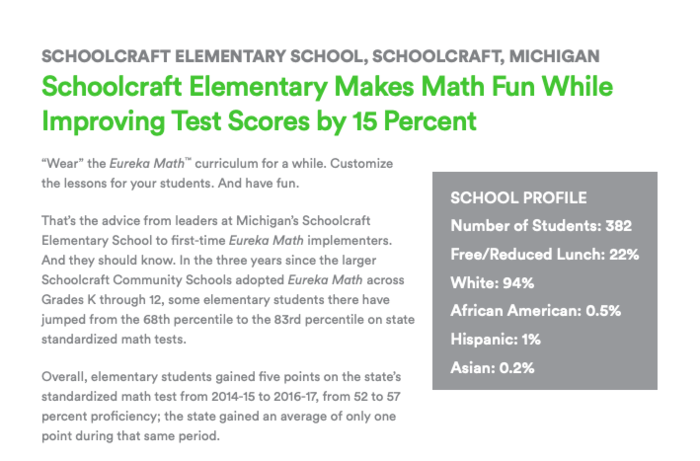 "Scrap & Craft a-long" Project Graduation Event on Saturday, March 9th from 9-5 in the SCS Cafeteria.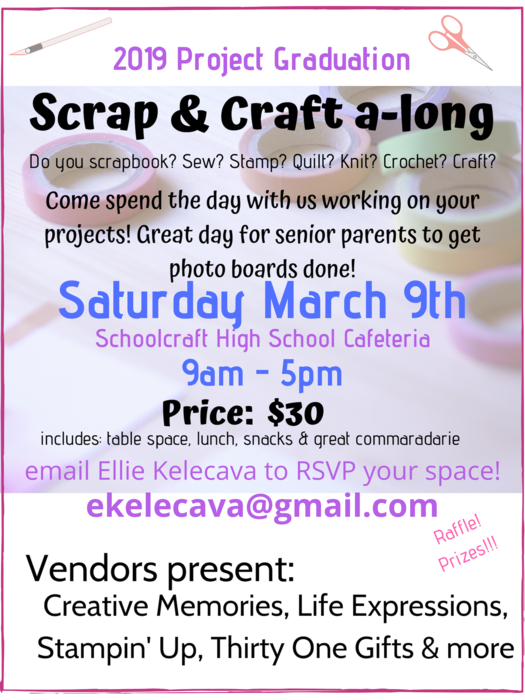 Thanks so much to Big C Lumber for their generous donation to our HS Robotics program. What a wonderful, generous community we have!! So Blessed!

Middle School Wrestling will be wrestling at Galesburg Middle School. 750 West VanBuren Street Augusta , Mi

Schoolcraft Community Schools were recognized as one of few applicants in the state to present on the successes of our students and staff alongside Govenor Gretchen Whitmer Great job Eagles!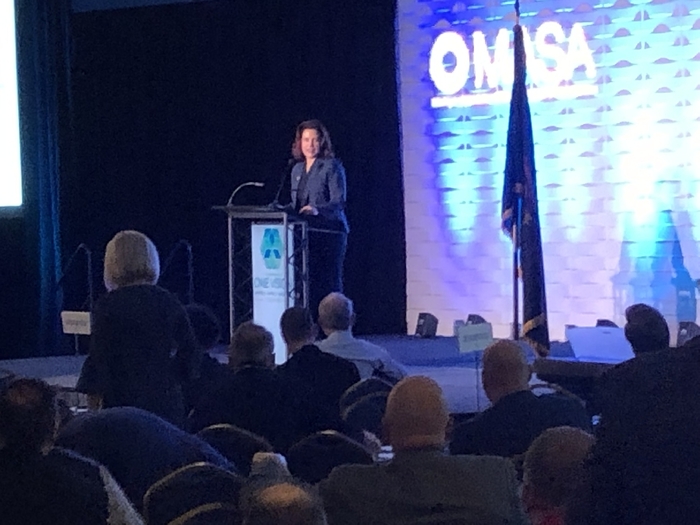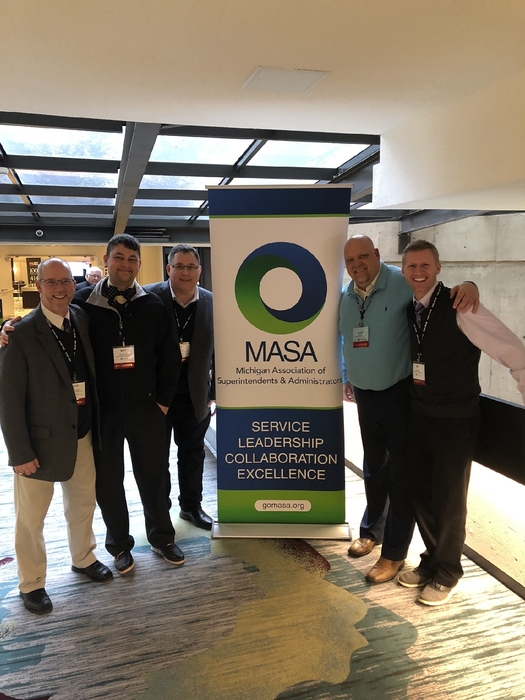 Congratulations to our JV Boys, JV Girls, Varsity Boys, and Varsity Girls Basketball Teams on their victories over Lawton.

The JV and Varsity basketball games for Friday and Saturday's Solo and Ensemble and Cheer competition are all being held as scheduled.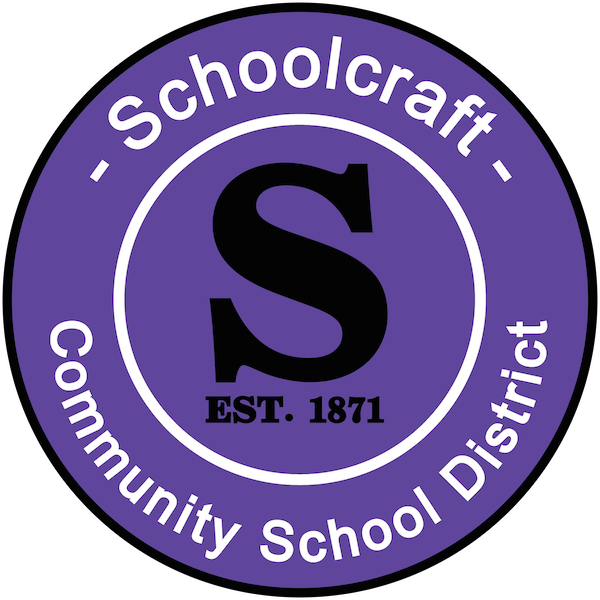 School is closed today, Friday, February 1, due to weather conditions.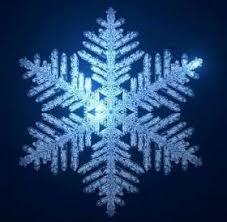 Do you have a child that will be a Kindergartener next year (2019/2020)? Register early for Schoolcraft Community Schools and start receiving notifications on our Kindergarten Night and more! Register today using this link:
https://goo.gl/forms/8sCjAto2FiA0V2kE2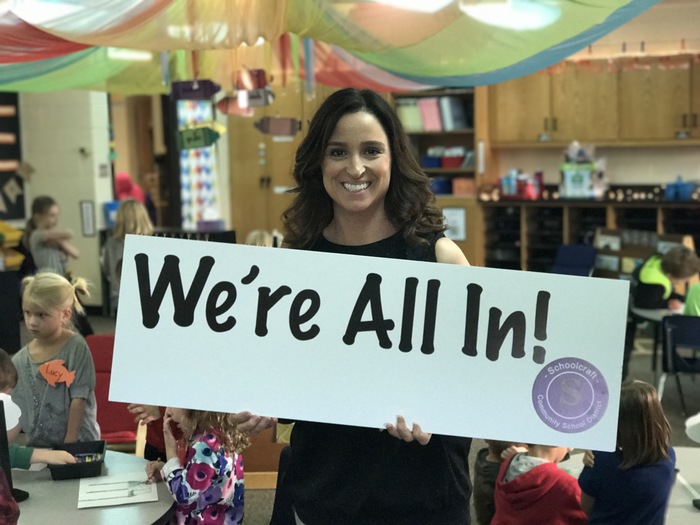 The JV Boys and Girls Basketball games vs. Lawton have been rescheduled for Friday, February 1st. The games will be played at Schoolcraft Middle School. The JV boys will play at 6:00 PM and the JV Girls will follow at approximately 7:30 PM.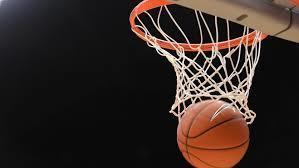 The games and practices for Thursday, January 31st have been canceled due weather and road conditions.

School is closed for Thursday, January 31, due to weather conditions.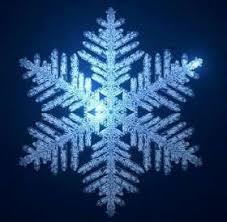 The middle school basketball games vs. Lawton, the cheer meet at Delton Kellogg, the bowling match vs. Hackett Catholic Prep, and the wrestling match at Lawton have been canceled for Wednesday, January 30th.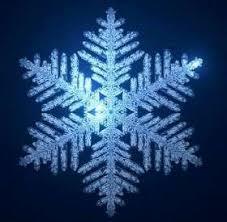 Homecoming week is now NEXT WEEK! All scheduled dress-up days, events, and the big game are being moved! Homecoming game is now Feb 8th vs. Kalamazoo Christian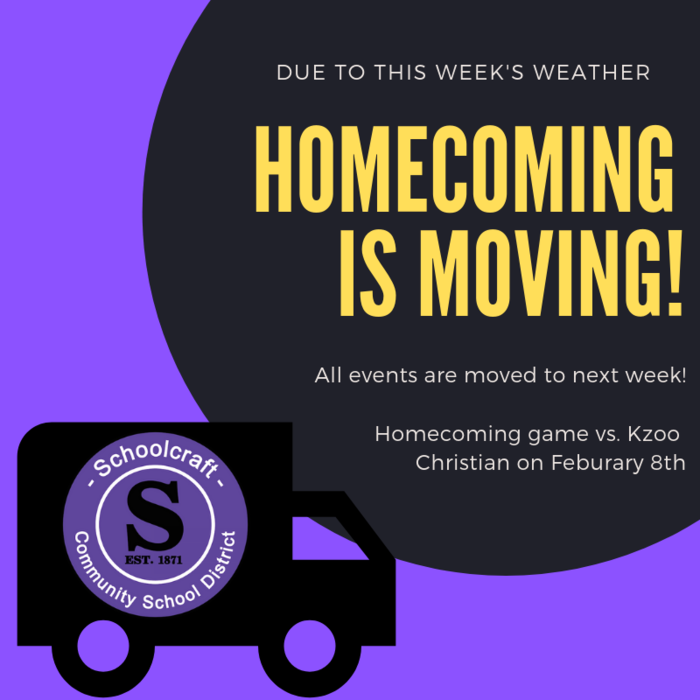 The varsity basketball games for Tuesday, January 29 vs. Watervliet have been canceled. Also, all practices Tuesday and Wednesday have been canceled.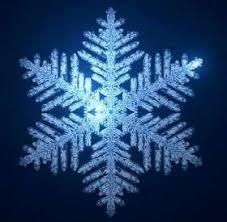 School will be closed Tuesday and Wednesday, January 29-30, due to weather conditions.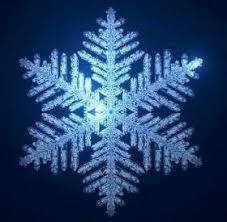 All evening meetings and events have been postponed for Monday, January 28.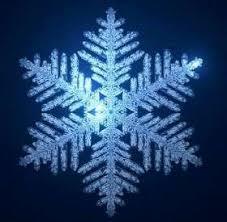 All games and practices are canceled for today, Monday, January 28.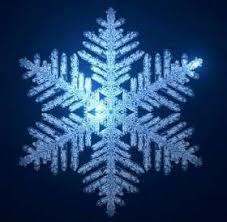 School is closed today, Monday, January 28, due to weather conditions.

The Band Booster Pancake Breakfast is reschedule for Saturday, January 26, from 8-11 a.m. at the HS Cafeteria.