World Heritage YES scholarship student Salma from Morocco received an award for her drawing in art. She also received Student of the Week at her high school. For International Education Week, she did an hour long presentation and introduced her class to all sides of Moroccan culture. She wore a traditional Moroccan top, played Moroccan music for them and taught some of them how to write their names in Morocco's most spoken language: Arabic.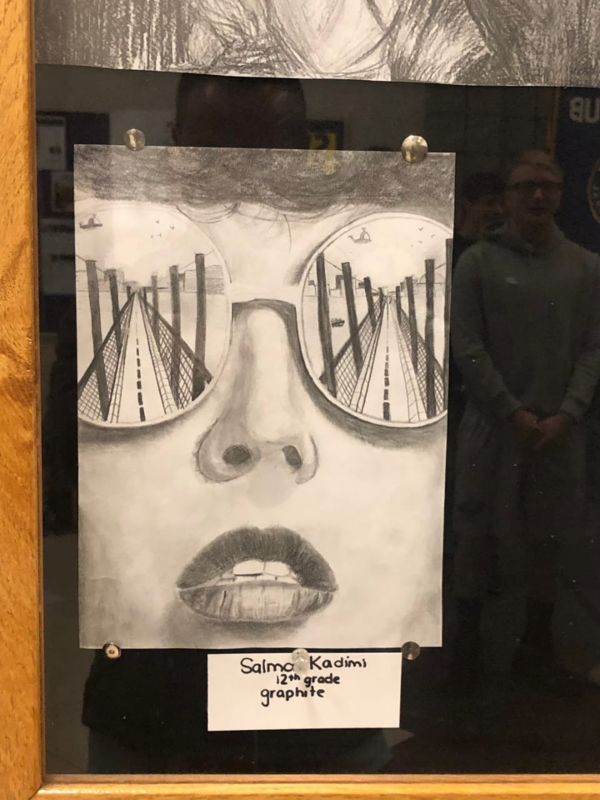 For her exploring leadership project, she decided to shadow Mr. Daily, her school's principal. To become a businesswoman and the humanitarian she wishes to be in the future, having outstanding interpersonal and managing skills is a must. She feels Mr. Daily is a perfect display of those qualities which made him her top choice for this project.

Overall, she learned many new things about being and becoming a leader. She says, "It is not an easy feat to lead but it can certainly be learned and achieved. Mr. Daily thinks being able to lead is not the only necessary component to be a leader, it is also necessary to be a good role model and someone people can look up to, a person who displays strong qualities of responsibility, respect, tolerance, and ambition. His advice for me for the future is to keep learning and to build strong relations with people. The world is ever-evolving and with every day comes a new discovery. To be educated and to have people by your side is to be on top of the world, and I agree with him on that."

Thank you to the Phillips family in Schoolcraft, Michigan for hosting Salma and to World Heritage Area Representative Kelly Musser for helping Salma achieve her goals.