TRANSPORTATION OFFICE
Office # 269-488-7395
Email mcdonas@schoolcraftcs.org

Transportation Director
Sean McDonald
STUDENT TRANSPORTATION REQUEST
Do you want your student to ride the school bus next year? Do you want to save time and money and help the environment at the same time? In order for Schoolcraft Community Schools to provide a safe and orderly bus ride, we require all parents to register their students for bus service. Please complete the online transportation request form. If you have any questions, please call 269-488-7395.
Special notice to parents or guardians:Pre-k, Young 5's, Kindergarten require a parent, guardian, or parent designee at the bus stop.
In the event you are required to be at the bus stop for your child or children and you are not present, our policy is for the driver to retain your child or children and bring them into Eaglezone. Parents or guardians will be responsible for all associated charges with Eaglezone.
Eaglezone PH# 269-488-7264
2023-24 BUS STOP LOCATIONS
Bus routes times
All times are estimated, Have you student ready 5 mins before the stop time. Times can change during the year.
We are only using the BUS QUEST app for bus times and location of your students bus stop. You can find it in the Google Play and the Apple store.
Paved Roads Only/ No Dirt Roads
Bus 1, 4, and 5 routes listed here are for only when the dirt roads are icy. This will be posted on the news feed and the school's Facebook page when active. Here is a quick list of Non-Dirt Road Stops.
Transportation request form for field trips
District use only
Teacher Online Form link
ATHLETIC TRIP REQUEST FORM
District use only
> Online Form link
TRANSPORTATION BUS REPAIR REQUEST
District use only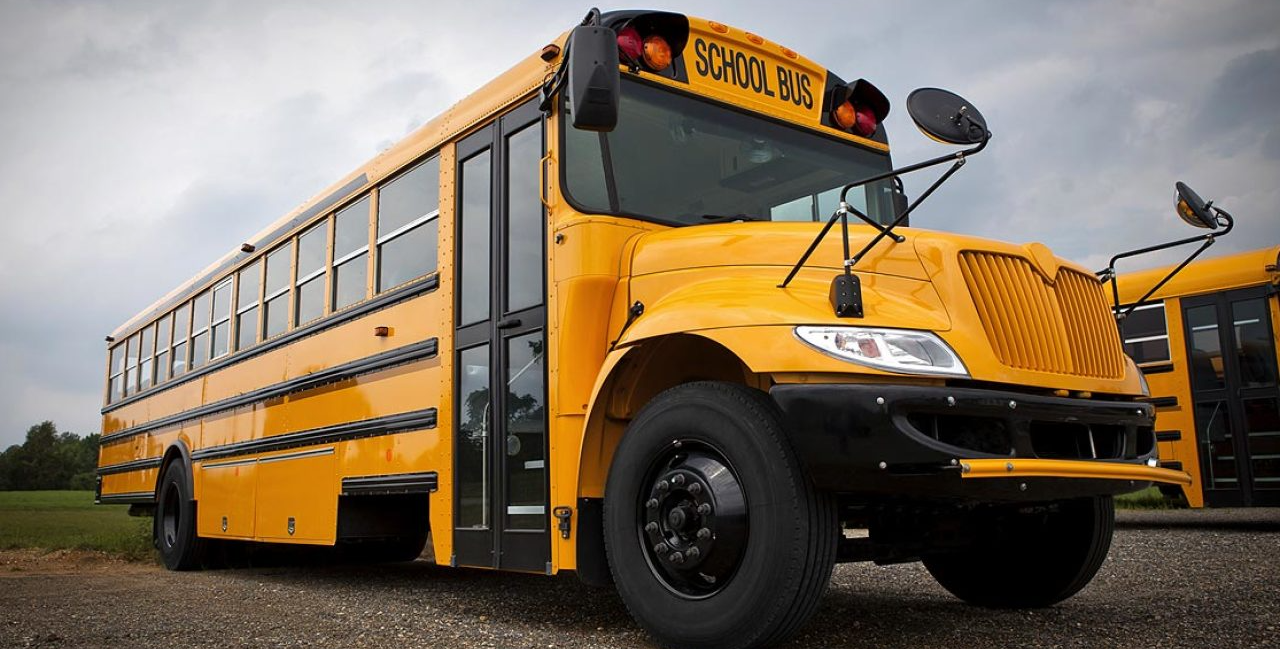 Looking to become a Bus Driver?
2023-2024 TRANSPORTATION REQUEST
Please submit your School Bus Transportation Request for all riders ( New and Old). Click Here ALL REQUEST MAY TAKE UP TO 3 SCHOOL DAYS TO ADD A ROUTE.
GENERAL ROUTE NOTES
All times are estimated and are subject to change.

Bus numbers are subject to change.

Bus drivers are subject to change.

Route times and buses often change during the school year.

Students should be at their assigned stop, ready to board the bus 5 minutes before the scheduled stop time. Buses cannot wait for tardy students.

Some routes with heavy loads may be unable to accommodate additional riders due to bus capacity. Unfortunately, we cannot guarantee extra groups will have adequate seating for scout meetings, birthday parties, etc.

Suppose your child misses the bus. DO NOT let them come up from the backside of the bus. It is very difficult to see anyone in the mirrors. Please call the transportation office to see if your child is able to meet the bus at a different, safe bus stop.
Thank you for supporting your Transportation Team!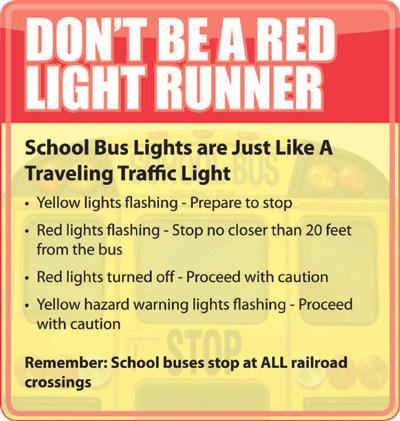 DO YOU KNOW…there are areas to stay clear of when getting on and off the bus? Because school buses are so large, there are blind spots around the bus where it can be hard to see small children as they are preparing to board or after exiting a bus. Parents can help bus drivers keep children safe by discussing the danger zones shown in the photo on the left.
Front Danger Zone:
It is never safe to walk close to the front of the bus. Children should walk five giant steps ahead of the bus before crossing in front of it.

Side Danger Zone:
Children should always stay three giant steps away from the side of the bus.

Rear Danger Zone:
Never walk behind the school bus.

Rear Danger Zone:
Walk (don't run) three giant steps away from the bus when exiting the bus.

Step back from the curb at least three giant steps when the bus approaches.