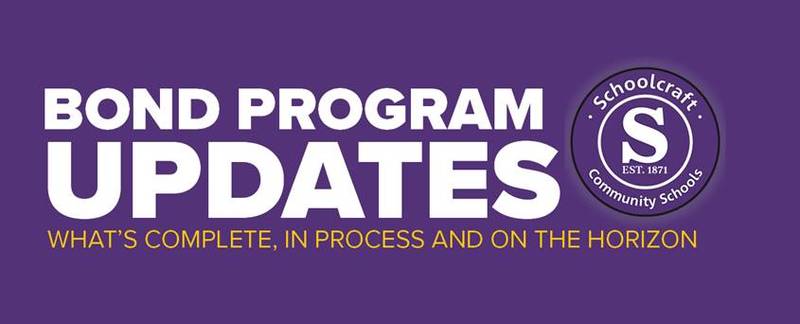 September 2022
Here's what's new with our bond project!
New Elementary PreK-6 Building & 7/8 Gym
Window installation is happening this week.

We're continuing to work on the exterior finishes, and the building is now completely insulated in time for the cooler weather.

Interior painting will begin shortly.

We've started accepting technology bids.

The septic system is entering the final stages, and the landscape restoration has already started in some areas.
Athletic Improvements
The tennis court coatings are complete, and the nets will go up in the spring.

Athletic facility planning is entering the final stages.
If you have questions about the bond program, please reach out to Superintendent Rick Frens or Jill VanDyken, Jennifer Gottschalk or Wade Rutkoskie from the Board of Education Facilities Committee at facilities@schoolcraftcs.org.
Thank you for your support of our schools and students! Go Eagles!