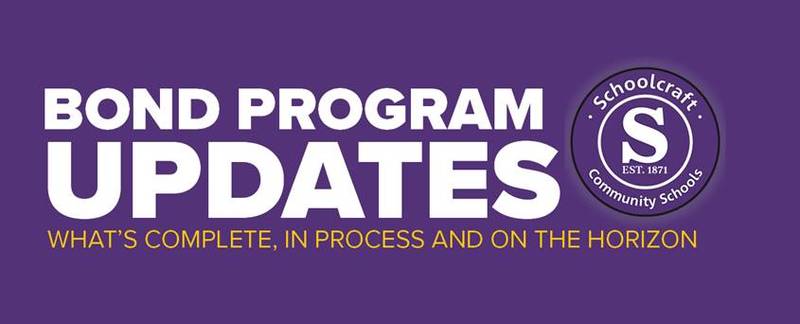 July 2022
Our bond construction project continues to remain on schedule and on budget, and we're still planning on opening our new elementary school for the Fall of 2023! We encourage all community members to take a drive down 14th Street to see your tax dollars at work.
Some of the most recent highlights include:
Completed most of the flat roofing

Began installing final veneer coating to the exterior of the building

East drive will be complete by August

Planned addition of pickleball courts for community use

Completed locker room walls

Completed measurements for exterior windows
We expect the building to be closed in and heated by the time the cold weather starts, which should eliminate any weather delays that hampered progress last year.
As part of the current bond, our athletic fields will also be undergoing a makeover! While we are still working through financial details and the plans are tentative, we are hoping to complete the following items:
Demolishing the berm around Roy Davis Stadium to improve appearance and allow regular maintenance

Widening the stadium field to accommodate regulation soccer games

Adding seating and doing a facelift on home bleachers

Adding aluminum bleachers on the visitor's side

Keeping the middle school and elementary gyms for school and community use

Updating fencing, entryway and signs

Increasing capacity in the parking lot after partial demolition of the middle and elementary buildings

Leveling and adding practice fields
Overall, we are very proud of the work our team has done and are pleased with our construction partners. When complete, we will truly have a world-class facility to continue to support our strong community schools