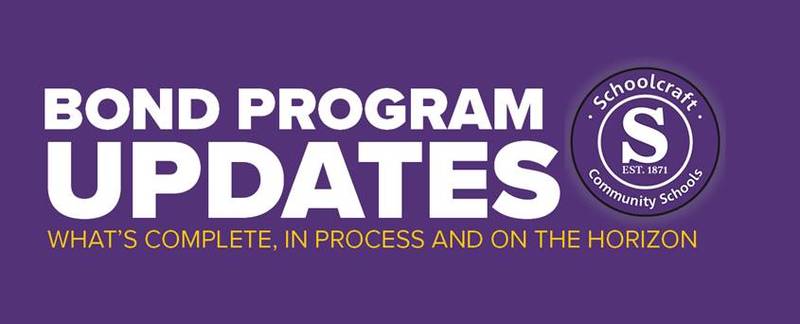 CLICK THE IMAGES BELOW TO SEE CONCEPT IMAGES OF THE BOND WORK.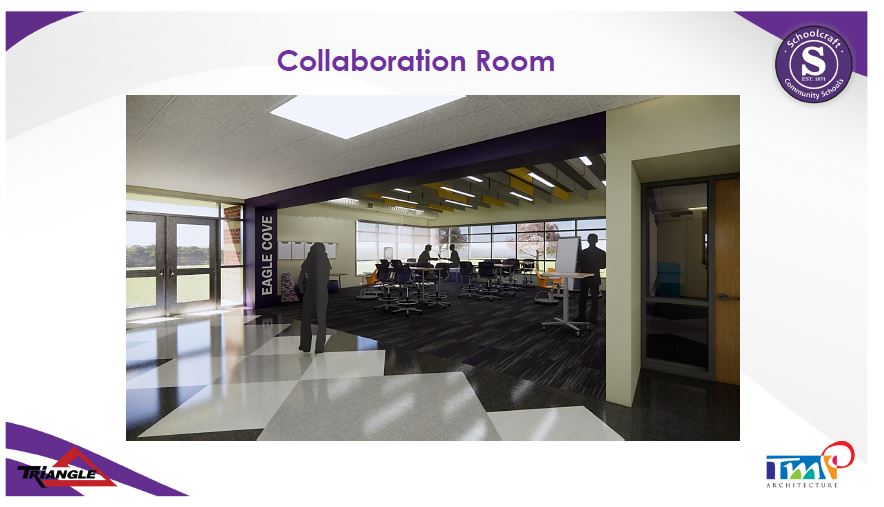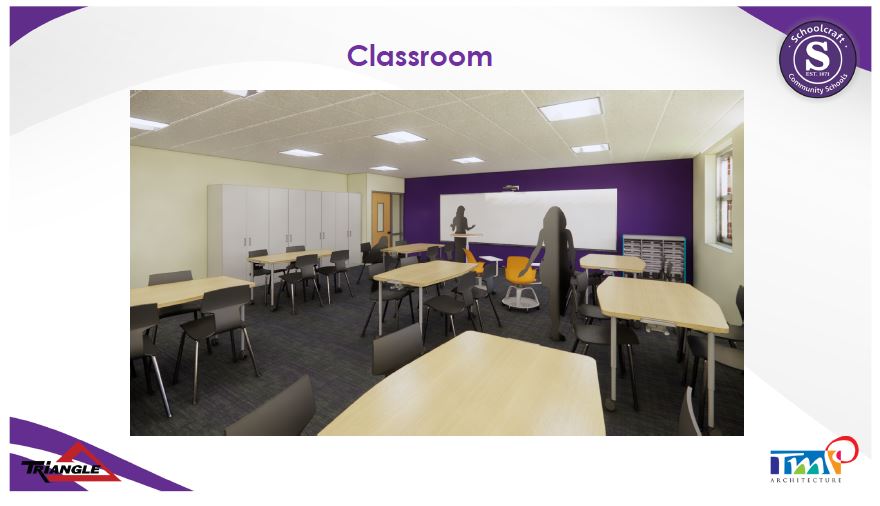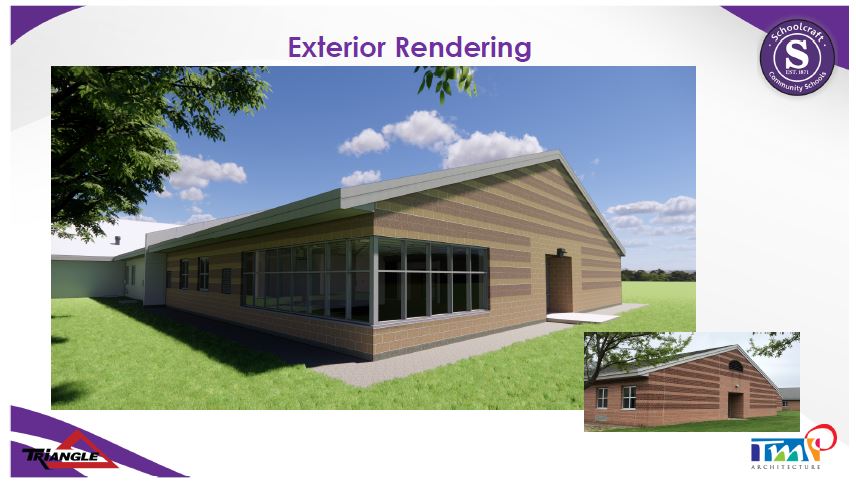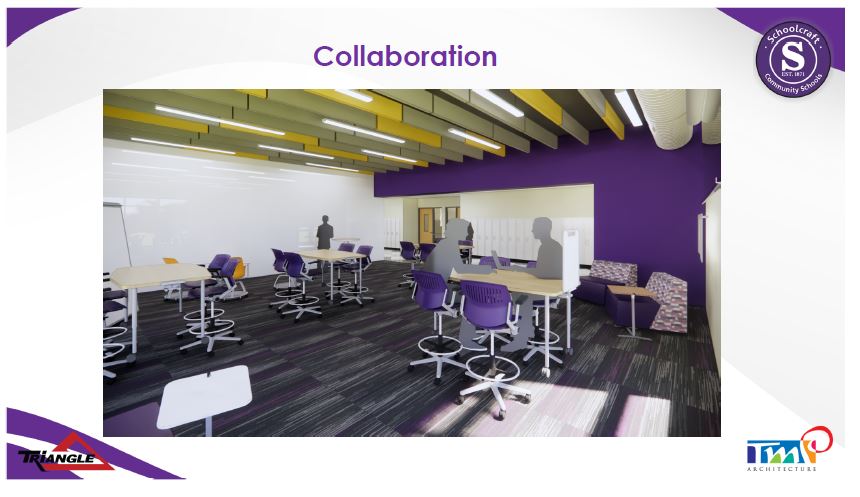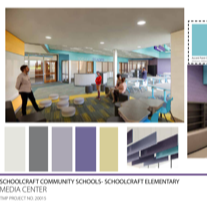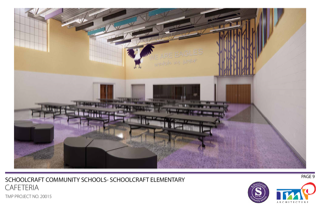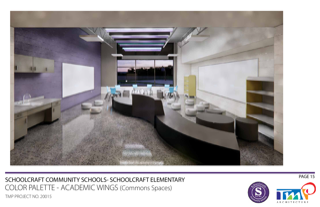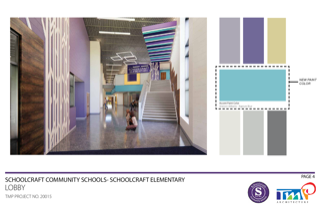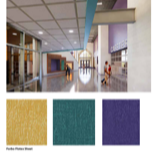 April 16, 2021
Here's an update on our bond program and building projects! We are so grateful for your support of these programs to create great learning spaces for our students and school staff.
Junior High (7/8 Grade Addition to High School)
We have had some slight delays due to manpower for drywall and terrazzo, so our updated completion date is May 10.

We plan to kick off the furniture design soon so we can purchase and install the furniture before the 2021-2022 school year begins.
New Elementary PreK-6 Building & 7/8 Gym
The architect, TMP, has completed the quality review, and final documentation will be done by April 27.

The school team will complete a full review of the drawings with TMP on April 29-30.

We will issue the final documents to Triangle, the construction manager, on May 13.

Triangle plans to issue bids on May 18, and there will be a three-week bidding time. Bids will be posted in numerous locations. If you are interested in more information on bidding on this project, please reach out to Triangle.

The tentative date to begin construction will be toward the end of June or early July. This date may be impacted by the timing of the State of Michigan plan review, which currently runs for eight weeks, and steel lead times, which are currently longer than normal and may be up to 20 weeks.
Athletic Improvements
The athletics project will kick off sometime this spring/early summer when bidding of the school construction is complete.

Although it's not part of the bond program, the school has started to rehabilitate the unused baseball fields behind the elementary school (the former Little League fields) into practice fields for our students.
If you have questions about the bond program, please reach out to Jill VanDyken, Jennifer Gottschalk or Wade Rutkoskie at facilities@schoolcraftcs.org.
Thank you for your support of our schools and students! Go Eagles!
PROGRESS PHOTOS FOR WORK ON HS WING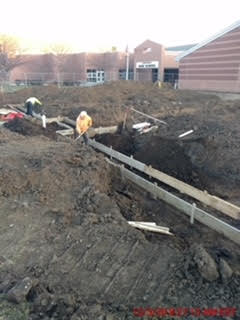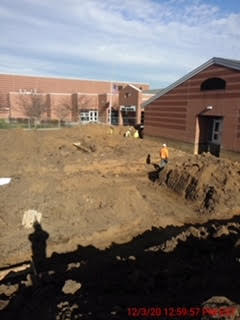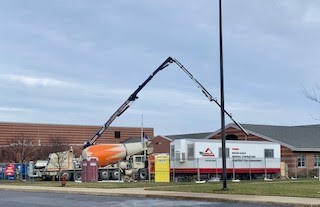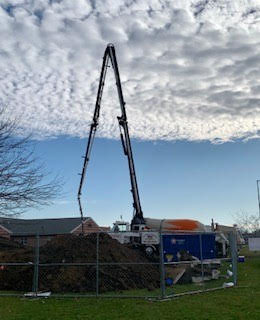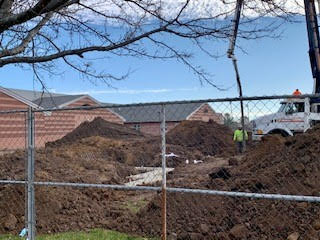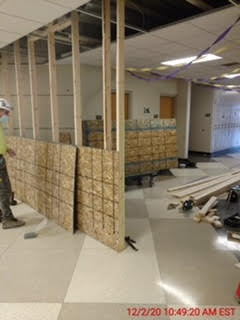 Temp wall in HS to separate students from construction work on new wing