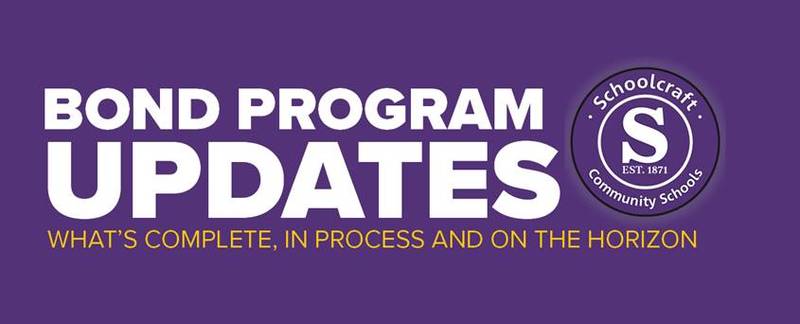 CLICK THE IMAGES BELOW TO SEE CONCEPT IMAGES OF THE BOND WORK.
January 10, 2022

Happy New Year! We're still on schedule with our bond program, and things are moving along quite nicely!

New Elementary PreK-6 Building & 7/8 Gym

We are 501 days until completion!

All concrete foundations and the majority of the underground plumbing is complete.

Many of our walls are ready for the steel to arrive before starting the second floor work. Steel and decking are on schedule to arrive January 24.

We have benefitted from warmer and dry weather the past couple of months, but the cold and snow have set in and are slowing progress.

Community members may notice a warm glow coming from the new building. This is temporary heat that is working to keep the ground from freezing and allow masons to keep laying blocks.

You can watch the construction progress here 24/7: New Prek-6th Building Live Stream - YouTube

Athletic Improvements

This work is on hold for the winter, and we'll resume work in the spring.

Former Middle School and Elementary Building

We continue to study our elementary and middle school buildings and the costs involved to demo those buildings.

Junior High (7/8 Grade Addition to High School)

If you have questions about the bond program, please reach out to Superintendent Rick Frens or Jill VanDyken, Jennifer Gottschalk or Wade Rutkoskie from the Board of Education Facilities Committee at facilities@schoolcraftcs.org.

Thank you for your support of our schools and students! Go Eagles!