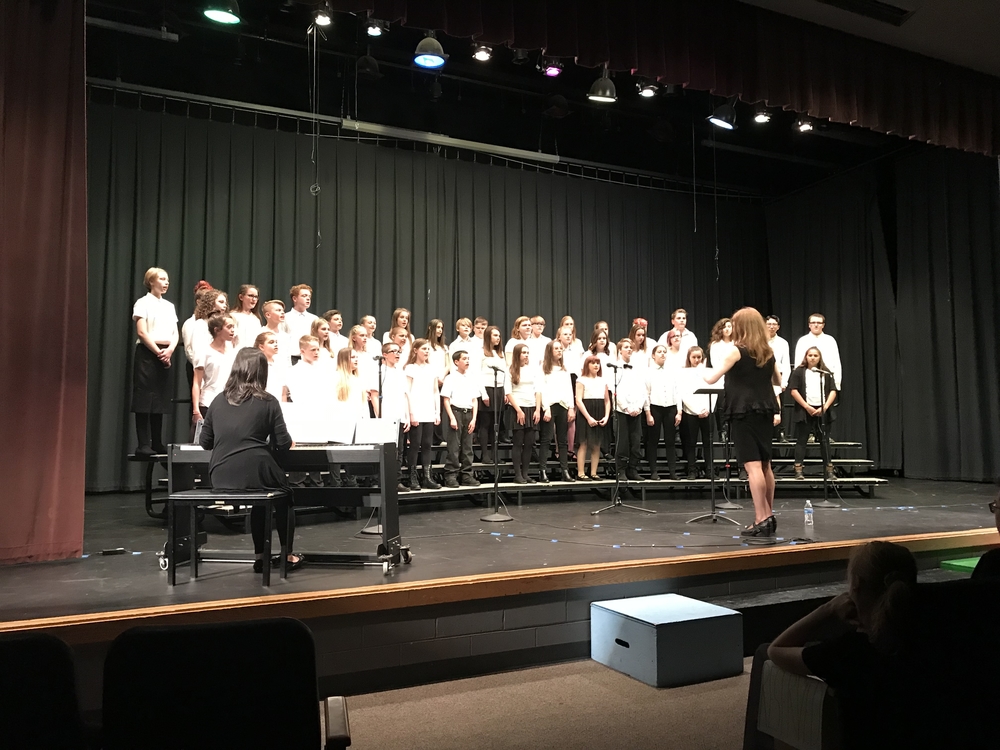 Congrats SMS Choirs!
Dave Powers, SMS Principal
Thursday, April 18, 2019
The 6th Grade and 7th/8th Grade Choirs under the direction of Mrs. Olbrot, are to be congratulated for an outstanding Spring Concert this past week!
Attendendees were treated to a wide variety of beautiful music sung by our up and coming 6-12 vocal musicians. Great job!!